Education: we come to your school!
We use an explicit language: we explain what it means and how it works!
We tailor our teaching: we create lectures to the needs of your audience!
We offer project weeks: we build comprehensive and intensive teaching blocks!
SharKnights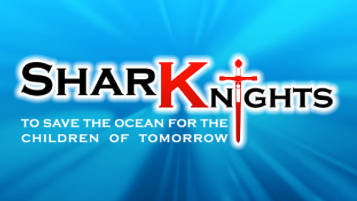 The trainers of SharkSchool® Teaching are the ideal catalyst to bring shark knowledge into elementary and primary schools. But logistical reasons may not always be in favor of a trainer to get there. The best way to get around such a problem is to let the teacher of that class lecture himself. A teacher is not just most in tune with his or her students but also able to see where a presentation needs tweaking to get the most information across. Furthermore, it is the basics that most teachers want to impart, which is available through SharKnights.
Log on to the SharKnights website and find lectures to download for free (PPT and Keynote). Accompanying teacher notes included. Presentations are currently available in German and English, with more languages to come.

... link to Sharknights!